COMPACT PELLET CENTRAL HEATING BOILER
The ONYKS boiler, with an integrated hopper, is a newcomer to the Zębiec pellet-boilers portfolio. The equipment is distinguished by its compact, modern, and aesthetic design. Thanks to its compact size (height only 1.2 m), it takes up little space, and will fit into virtually any boiler room, even the smallest. The boiler is equipped with an integrated pellet hopper with a capacity of 60 l/43 kg, which can be extended with an additional hopper, increasing the storage capacity up to 140 l/98 kg. The opening side of the door cover can be changed to optimise space in the boiler room.
EASY CLEANING
A few simple movements with the handle under the hopper cover are enough to clean the heat exchanger mechanically. The burner, on the other hand, is cleaned automatically when the boiler is extinguished, or every 8 hours of continuous operation.
SIMPLE DESIGN
The modern three-draught boiler design is based on a vertical multi-tubular heat exchanger. The pellet combustion is carried out through a self-cleaning, automatic, inlet burner. The ONYKS pellet boiler has the Lider Kolor Pellets controller, which regulates the operation of 4 pumps and a mixing valve. Automation can be extended by connecting additional mixing-valve modules. The controller works with room and weather panels as well as an Internet module.
SUBSIDY FOR THE BOILER
The ONYKS pellet boiler meets the stringent requirements of Class 5 and Ecodesign for flue-gas purity. It is, therefore, an excellent choice when replacing a heat source with a new one using possible subsidies (e.g. The Clean Air Programme).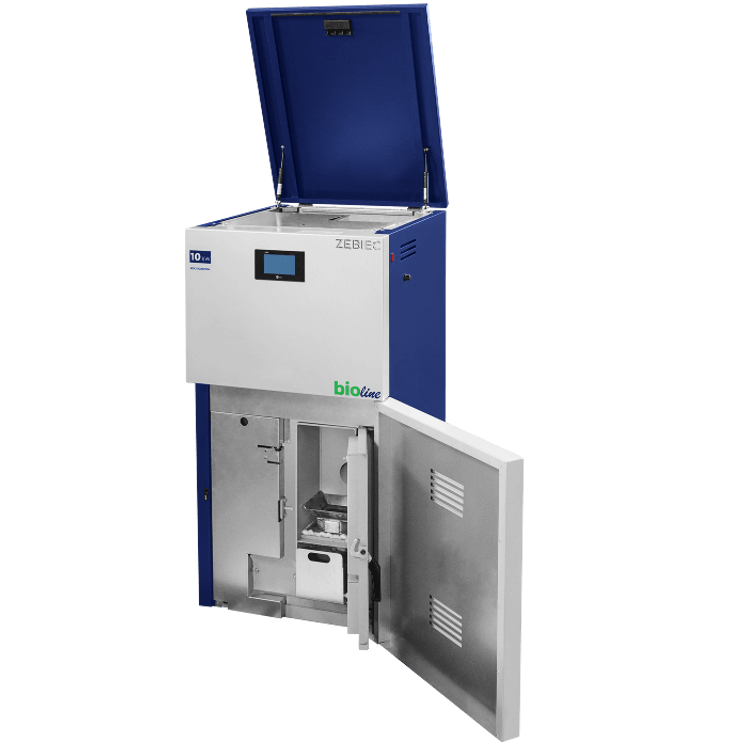 Compact design (only 1.2 m high). Automatic burner firing-up, extinguishing, and cleaning ensure convenient use of the boiler. Option to change the door-opening direction. Mechanical exchanger cleaning. Adapted for both open and closed systems. Increased safety, thanks to sensors. The Onyks boiler meets the conditions necessary to obtain a subsidy.
Lider Kolor Pellets Controller with colour-touch display
May be installed in both open and closed systems
7-year warranty on the tightness of the water body (after meeting the conditions of the operating manual – return protection)
24-month warranty for fault-free boiler operation
Automatic inlet burner (automatic burner firing-up, extinguishing, and cleaning)
High thermal efficiency, reaching 91.3%
Integrated 60 l pellet hopper with the option of extending it to 140 l by mounting an additional hopper
High-quality boiler protections in the form of sensors and thermal safeguards
Option to change the door-opening direction
Mechanical exchanger cleaning
As an additional option
Cooperation with the weather regulator
Boiler control via the Internet
Boiler control using the room panel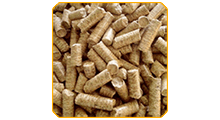 6-8mm pellets
ONYKS Compact pellet boiler
Controller: Lider Kolor Pellets
Controller advantages:
Smooth boiler temperature regulation through the air-supply and feeder-operation controls
Automatic operation
Mixing-valve actuator control as standard
Control of 4 circulating pumps
Hourly, weekly programming
Has pump and mixing-valve sensors and thermal protections as standard
Option of connecting the Internet module
Additional modules can be connected to control valves
Option of connecting room regulator
Software update via micro-SD card
Lider Kolor Pellets
Standard controller features
with a colour panel
CH pump
YES
DHW pump
YES
Mixing pump
YES
DHW circulation pump
YES
Mixer
YES
PID operation (smooth fan speed regulation)
YES
Automatic firing up
YES
Automatic cleaning
YES
Pump operation modes
house heating, boiler priority, summer mode
Disinfection
YES
Weekly programming
YES
Clock, date
YES
Touch panel
YES
Burner power modulation
YES
Upgradeable via micro SD card
YES
Safeguards
"Termik" boiler temperature sensor
YES
Screw temperature sensor
YES
Expandability
Mixing modules
YES up to 10 pcs.
INTERNET module
YES
Room controller
YES
WEATHER sensor
YES
L.p.
Identification
UOM
ONYKS 10
1
Energy efficiency class
 
A+
2
Rated thermal power
kW
10
3
Energy efficiency ratio
117
4
Sprawność cieplna
%
do 91,3
5
Primary fuel
wood pellet
6
Scope of work
kW
3÷10
7
Hopper capacity without / with an extension*
dm3/kg
60/43 / 140/98
8
Boiler water capacity
dm3
40
9
Min. required natural draught
Pa
20
10
Min. height of the chimney
m
5
11
Min. cross section of the chimney
cm x cm
Ø cm
14 x 14
Ø16
12
Flue diameter
mm
Ø 80
13
Max. working pressure
bar
1,5
14
Maximum water temperature
°C
85
15
Exhaust gas temperature at work with rated power
°C
133
16
Flammability at rated and minimum power/with an extension*
h
25÷84 / 57÷190
17
Water pipes outlets/return (threaded)
mm
1" GZ
18
Boiler weight without water
kg
235
19
Electrical supply
230V/50Hz
20
Maximum power consumption**
W
352,5
21
Boiler class according to PN-EN 303-5:2012
Klasa 5
* For reference only; depends on bulk density, calorific value, fuel grade, etc.
** of which the power of the electric heater is 300W.
ZĘBIEC boilers
Thermal output [kW]
Heated floor area [m2] based on the heat transfer coefficient of the walls (insulation)
U > 1 [W/m2K]
U ~ 0,7 [W/m2K]
U ~ 0,5 [W/m2K]
U ~ 0,3 [W/m2K]
no insulation
~5cm insulation
~8cm insulation
~10cm insulation
ONYKS 10
10
86
100
120
155