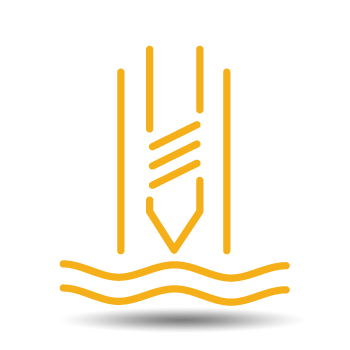 The products used in drilling are based on a special variety of modified bentonite. The mixture so selected makes it possible to produce a suspension with the appropriate rheological parameters defined by the standards of the American Petroleum Institute. Bentonite mud has good lubricating properties and has a high capacity to lift the excavated material regardless of the prevailing geological conditions.
The mud is one of the most important elements when drilling a hole – the wrong one can cause many complications when drilling, resulting in increased costs.
The purpose of drilling mud:
cleans the bottom of the hole and carries away the drill cuttings,

balances the pressure of the rock mass,

keeps the drill cuttings in suspension during interruptions in the circulation of the drilling fluid,

allows easy cleaning of the mud,

cools and lubricates the drill pipe,

stabilises the borehole walls,

minimises harmful effects on the environment.