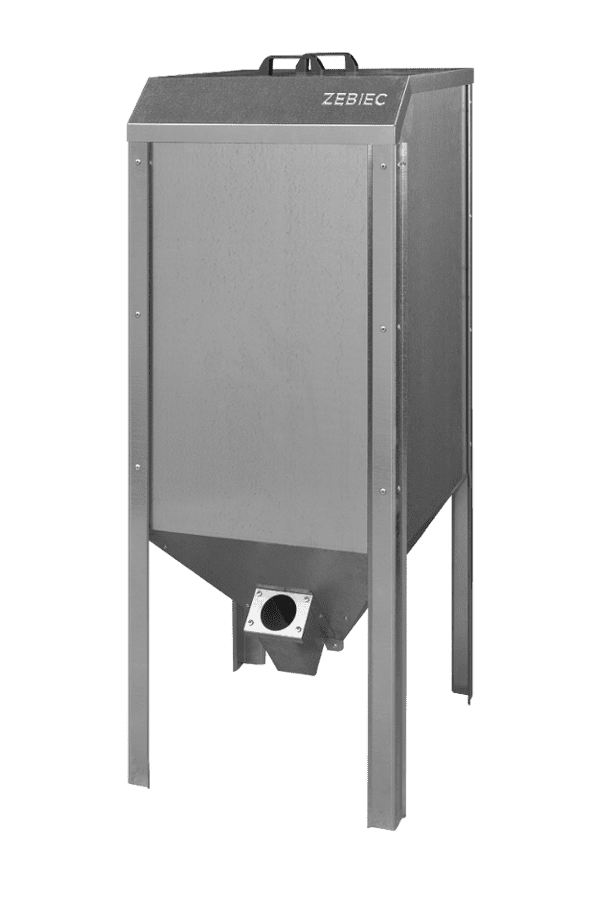 Robust pellet hopper
Our pellet hopper is made of galvanized steel to extend its life.
Convenient operation
It is fitted with a top cover with convenient handles for easy use, and its unique design makes it possible to locate it in small boiler rooms.
Available hopper sizes
– 300 litres:
Width: 571 mm
Depth: 570 mm
Height: 1425 mm
– 400 litres:
Width: 631 mm
Depth: 590 mm
Height: 1675 mm
Advantages
The main advantages offered by our hopper are:
– high durability
– high strength thanks to extra reinforced legs
– leak-tightness of the design
– good slip in the feed orifice
– easy to clean.
These advantages are particularly important when storing pellets in humid areas.